Community Running is for you and other Boston runners of all levels! As long as you bring an awesome attitude and go along with the energy we provide we don't care whether you're training for your first 3 mile run or you're a top tier marathon runner. Just come run!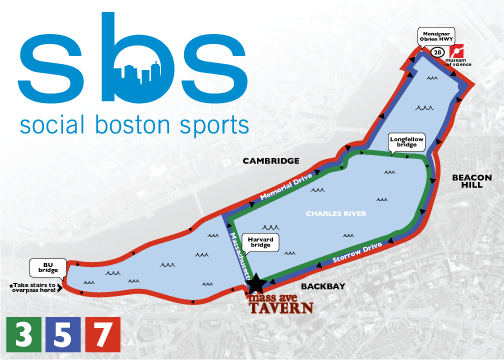 What:
A weekly 3, 5, or 7 mile run around the Charles brought to you by Newton Running.

Please become a fan of our fanpage and check there for weekly updates on location. https://www.facebook.com/bostoncommunityrunning
Where:
We meet at Mass. Ave. Tavern.
When:
Monday's at 6:30PM
Cost:
FREE.

*Hit 100 miles on your record sheet with SBS Community Running and you're in our exclusive 100 Mile Club and get a shirt for bragging rights!*