Justin, a Bentley University alum, talks about starting Social Boston Sports and our continuing philosophy. Check it out! (video credit: Bentley University)

Social Boston Sports® (SBS) was created in January 2007 by four young professionals, Justin Obey, Brian Shaw, John Sharry, and Frank Knippenberg with the goal of keeping the fun we had in college alive post-college. Today, SBS is a rapidly growing community of SBS-ers who love to have fun and live life to the fullest!

We sell fun. Specifically, we provide our community members (whom we lovingly call "SBS-ers") with an organized way to get involved in coed recreational sports leagues, events, and adventure trips throughout Boston.
Our Mission: To be the #1 destination for fun in Boston for young professionals where SBS-ers can come together to meet new people, have more fun, and live life to the fullest through the best experiences possible.

Meet the Team!
Justin Obey -- Co-Founder and CEO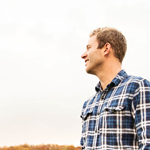 A Boston native, Justin graduated from Bentley University with a degree in Economics and Finance. While in college, Justin worked for Red Bull, North America, served as a Resident Assistant, and spent his time organizing pub crawls for his senior class. After spending 6 months in Vienna studying and going on weekend trips all over Europe, he came back to the States with a mission to improve the social sports scene in his hometown. Justin founded Social Boston Sports® in order to create an organization for people living in Boston to come together through athletic activities, social nights, weekend trips and everything in between. In his spare time, Justin loves to ski, mountain bike, play lacrosse, swim, go sailing, kayaking, and generally be active.
justin.obey@socialbostonsports.com
@justinobey
Matt Rubin -- The Commissioner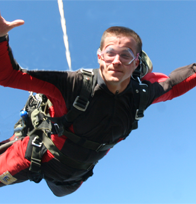 An expert on all things sports, Matt uses his knowledge and passion to head SBS's sports deparment. Matt fell in love with sports through the purity of competition at an early age. Through experience from a local sports academy, Matt excels at managing the resources and logistics of league operations. Utilizing his degree from Clark University, Matt's goal is to grow and improve the SBS sports program, as well as enhance the overall SBS Experience.

matt.rubin@socialbostonsports.com
@SBSCommish
Maggie Walsh -- Partner Relations Manager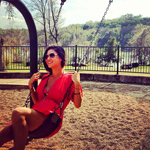 Maggie brings to Boston a lifelong passion for sports, community and big ideas. At SBS, she feels blessed to combine these in her role as Partner Relations Manager. A graduate of Arizon State University with a degree in Journalism, she also spent much of her time reporting on social and sporting events. In addition to her strong background in journalism and sports reporting, Maggie's competitive nature propels her to seek the best possible partnerships to grow and strengthen the SBS brand. Residing in Phoenix for the past few years, she is beyond excited to now call Boston her home and looks forward to fully immersing herself into the SBS experience. If you see her at an event or participating in a league, come say hi and share your best SBS stories with her!
maggie.walsh@socialbostonsports.com
@maggiewalsh1
Kate Kerins -- Minister of Sports and Games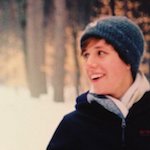 Kate joins the SBS team with an incredible background in all things sports. Specifically, Kate has pioneered Boston Dodgeball, bringing it to the next level. Getting her initial taste for dodgeball in the 2009 Fall SBS Dodgeball league, she has since played in every season since for a total count of 51 dodgeball seasons and 19 championship teams. In addition to Kate's love of dodgeball, she has played multiple seasons of SBS soccer, flag football, softball, and kickball. Kate is responsible for the "behind the scenes" operations and logistics of all SBS sports leagues. Additionally, Kate is often the voice behind the SBS sports email account. Next time you see her at a league, make sure you go and say hi!
kate.kerins@socialbostonsports.com
@kmkerins
Leah Frasca -- Events Manager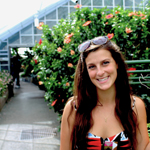 Leah joins the SBS team with a passion for bringing people together through events. She is a graduate of East Carolina University, with a degree in Communications. Leah brings years of experience putting together elaborate and highly attended eents, ranging from large music festivals to more intimate gatherings. She is excited to share her experience and skill set with the SBS Community. Additionally, Leah has a love for snowboarding and running, and can't wait to see you on the slopes.
leah.frasca@socialbostonsports.com
@leemariahhh
Rich King -- League Manager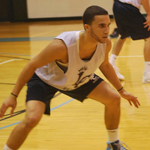 Rich comes to SBS with a huge passion for sports, and meeting new people. He graduated from Lasell College with a degree in Sports Management. Rich's goal is to bring all the leagues in SBS to new heights and win a few league championships along the way.
rich.king@socialbostonsports.com