Mardi Gras Boston 2013 · Co-Ed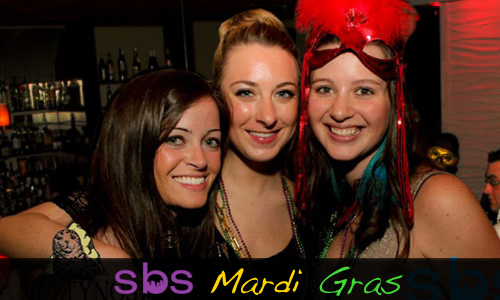 Date: Friday, February 15th
Time: 9:00pm - 2:00am
Where: Sweet Caroline's

What's Happening: SBS Mardi Gras Party!

Proudly sponsored by Southern Comfort.

Celebrate Mardi Gras with 200+ SBS-ers! Pull out your purple, green and gold and get ready to party your face off! Join us for a wild night of beads contests, masks and a crazy dance party with DJ Downstairs, one of Boston's top DJ's!

Ticket prices go up according to the schedule below. Buy early and save!

Want to buy a ticket for someone else? Sign up as a group captain! If you have any questions, e-mail us at events@socialbostonsports.com and we'll get back to you.

What's Included: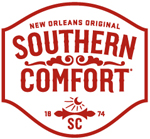 A Southern Comfort cocktail (from 9pm-10pm)

Complimentary apps (from 9pm-10pm)

Contortionist performance in the early part of the night

Get a spray tattoo from our artist provided by SoCo

Beads contest - winners get a free SBS sports league or party!

Take photos, party or do whatever's comfortable with the SoCo guy

Dance party with DJ Downstairs, one of Boston's best DJ's

Excellent Cash Bar

And more details to come!
Pricing Schedule:


| | | | | |
| --- | --- | --- | --- | --- |
| Price: | Jan 1 - Jan 11 | Jan 11 - Feb 1 | Feb 1 - Feb 8 | Feb 8th - Feb. 15 |
| Cost: | $5 | $10 | $15 | $20 |
*This is a private party - must be a member of SBS. To register as a member click here (it's free).

**No tickets will be sold at the door. You must purchase your ticket here (click the registration button at the top of the page) to attend the party. Ticket sales will close at 3pm on Friday (2/15).

***21+ event - you will not permitted without positive ID